solar reflektive roof coating
Products > Asphalt-coating
High solar reflectance -
turn off the
air conditioner
____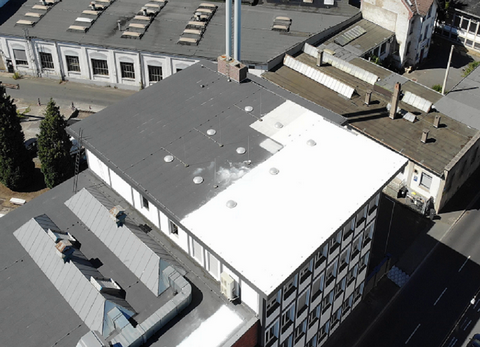 THE SR/UV REFLECTIVE ROOF COATING

A highly effective and at the same time simple application option to protect the roof and reduce energy consumption for air conditioning is KlimaBond ROOF. KlimaBond ROOF is a high quality and permanently flexible roof coating that reflects about 80% of direct solar radiation, effectively preventing the heating of buildings and other objects while saving energy. Not only the light base color of the material, but above all the high-quality fillers and aggregates lead to a reduction of the roof temperature by up to 40 °C and thus ensure cooler interior temperatures and savings in air conditioning costs.
Reduce indoor temperatures
with handscape materials
____
Roofs coated with KlimaBond ROOF heat up a maximum of 2 to 4°C above the respective outside temperature. Another advantage concerns roofs with solar modules, these have reduced production and efficiency when exposed to high heat, and produce less energy. KlimaBond ROOF increases the production of these modules even at high temperatures due to its high solar reflectance.
In times of rising temperatures and energy prices, as well as increased awareness of climate issues, KlimaBond ROOF is an ideal solution for coating a wide variety of surfaces that need to be protected from heating by sunlight - bituminized roofing membranes, metals, plastics, wood, stone, concrete, tiles, etc.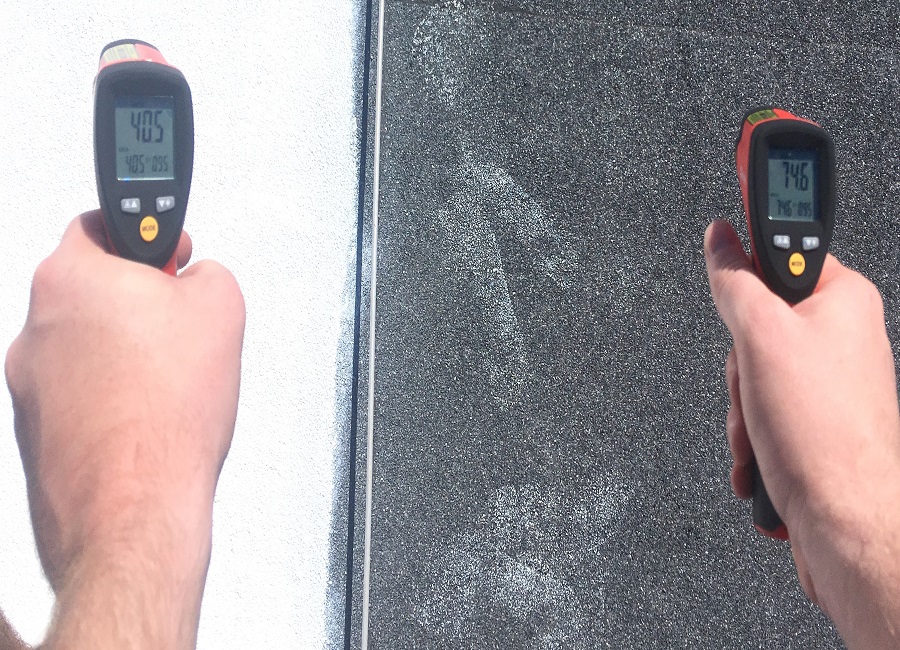 Beyond reflective and cooling effects, KlimaBond ROOF also extends the life of your roof. The highly elastic consistency of KlimaBond ROOF closes hairline cracks, protects your roofing membranes against material fatigue and UV-aging, and at the same time seals still fragile areas such as glue/weld seams, from cracking due to thermal expansion against water ingress.
KlimaBond ROOF is water-based and therefore environmentally friendly, recyclable and without hazardous outgassing which can be released by strong heat and solar radiation.
KlimaBond ROOF can be applied without great effort and preparation by roller or airless method.